دنیا کے بدلتے حالات اور دینی تحریکوں کا کردار

(The Role of religious Movements in the rapidly changing world)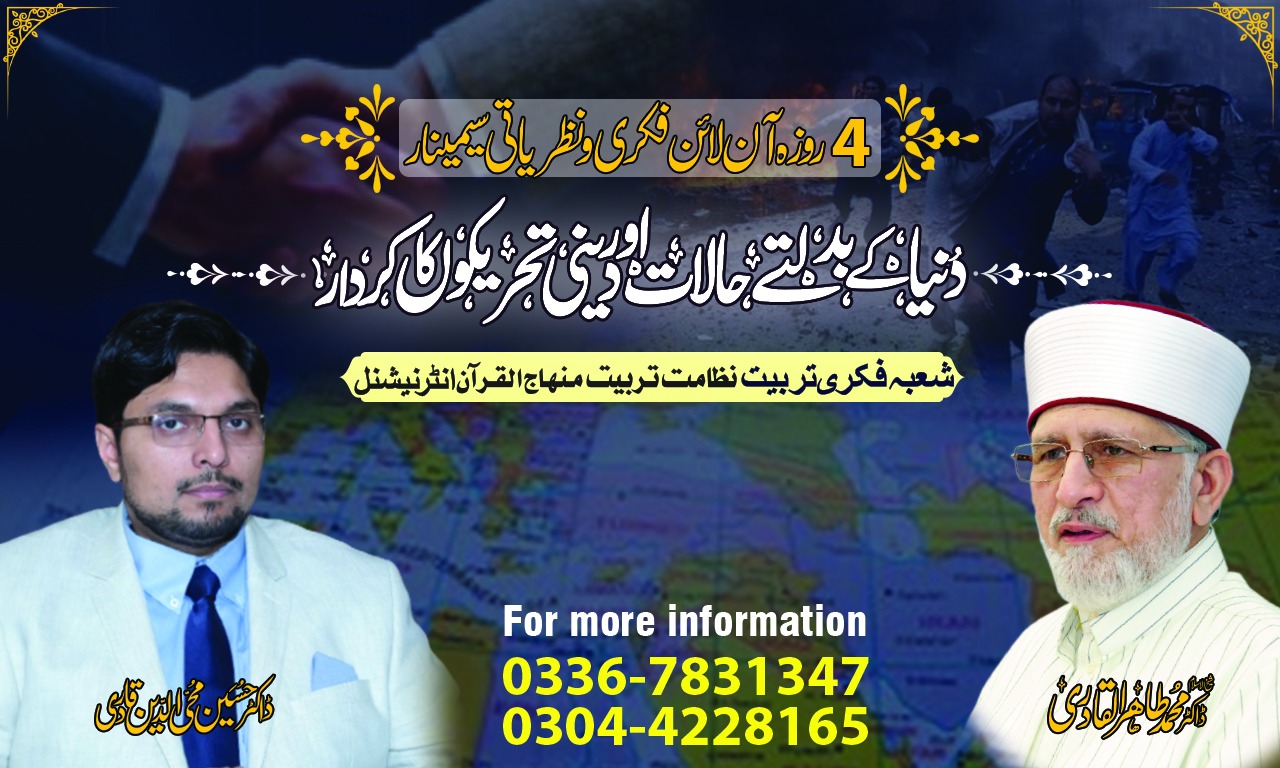 فارم پر کرنے سے پہلے ہدایات
نظامتِ تربیت تحریک منہاج القرآن کے شعبہ فکری ونظریاتی تربیت کے تحت آن لائن 4 روزہ سیمینار بعنوان''دنیا کے بدلتے حالات اور دینی تحریکوں کا کردار'' کروایا جا رہا ہے۔
٭فارم پر کرتے ہوئے درست معلومات درج کریں۔ بالخصوص نام اور والد /خاوند کا نام کہ یہی سند پر چھپے گا۔
٭موبائل نمبر اپنا وٹس ایپ نمبر درج کریں کہ اسی کے ذریعے آپ سے رابطہ ممکن ہوگا۔
٭ای میل ایڈریس درست درج کریں کہ اسی پر اسناد ارسال کی جائیں گی۔
Read Instructions Carefully.
While filling up the form must enter correct details.
Particularly Name and Father Name (this will be printed on your certificate)
Must enter your Mobile number, WhatsApp number, you will be contacted. This will be used for contact.
Enter correct and working Email address, your certificates will be dispatched through email.